TOTC Inc. is Your Legitimate Job Contracting Partner
Qualified job contracting company in Metro Manila offering services complete from manpower to tools and equipment.
View Services
WHO IS TOTC?
Located in the center of Manila, the earlier known as Toplis Offshore Training Center, now TOTC Inc. is the technical job contracting arm of the TSI Group of Companies. TOTC Inc. has been in the business for 16 years now and is serving the purpose of being the transformative business partner of companies nearby.
Partner With Us
WHAT WE DO
From Welding Training Center to
Service Provider
Starting out in 2007, we have branded ourselves as your go-to welding training provider. We offer a vast network of welding courses scoping different Unitor. Arc, and Gas welding courses. In fact, we have garnered 95% of the registered manning agencies here in Metro Manila as our partner in enhancing the skills of offshore, maritime, and other industry workers.
As the years went by, we have skirted a great number of clients and before having founded a window of opportunity within the job contracting industry.
We are Committed to Providing The Best Possible
Job Contracting Services

There is To Business Across The Philippines

As job contractors, the scope of our work extends to working closely with our clients in order for us to accurately interpret their business problems, to communicating the desired solutions that will help them meet their needs. 

We base our packages on clients' unique needs, from equipment, tools, specialized machinery, and trained workers in the fields of construction, manufacturing, building maintenance, and other related industries and trading.

We also engage with significant manufacturing companies requiring technically-skilled workers and clients with fabrication requirements. TOTC is a company supported by investors specializing in financial services, property development, and distribution industries.
OVER A DECADE OF TRANSFORMATIVE SERVICE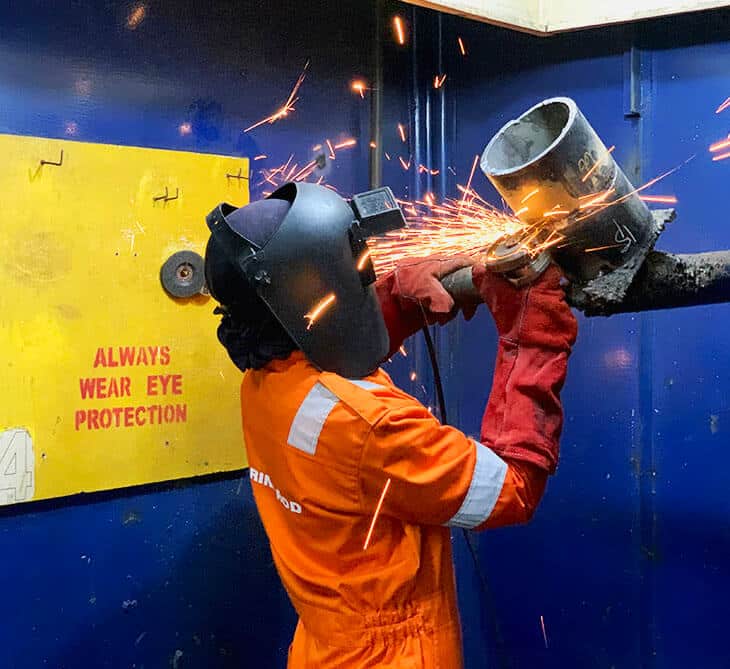 Why Choose Us As Your Welding Training Certification Provider?
Accredited certifications for DNV, BV, ABS & Rina.
Qualified, DNV certified, and competent Welding instructors.
Comprehensive safety protocol programs
Internationally approved training techniques and procedures for welders
Approved and effective assessment program
Approved Welding Procedure Specification (WPS) for 6G and 3G Training/Certification
WE BELIEVE IN PROMOTING AND DELIVERING QUALITY SERVICES
Why Choose Us As Your
Job Contracting Partner

For Your Next Project?
DO 174 Certified where client is protected by any labor regulation
Workers are properly compensated as per government mandated standards
Capable of providing technical training for workers (welding, electricians, carpenters, steel man)
Capable of doing fabrication projects.
Fully automated payroll and billing system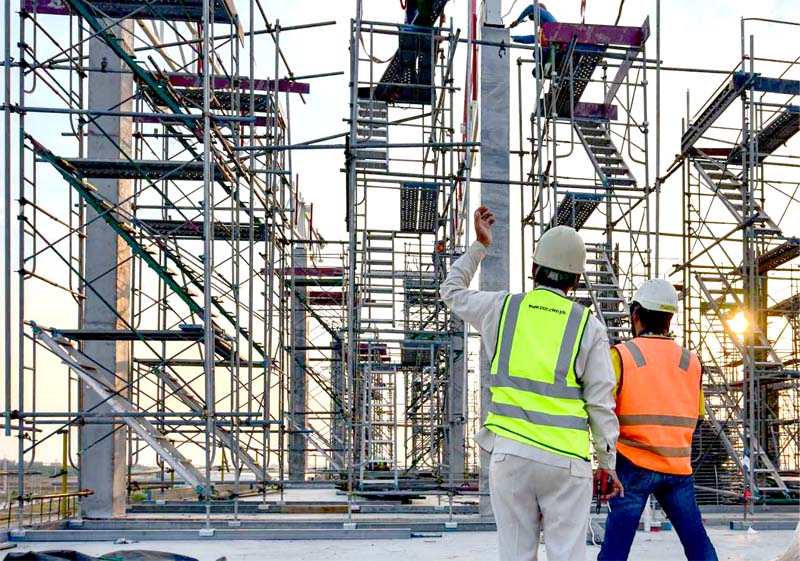 PARTNER WITH AN ISO-CERTIFIED COMPANY AS THE PROVIDER OF YOUNG WELDING TRAINING CERTIFICATION NEEDS
The clients we serve have seen the value of what we do as we aim to transform the skills of Filipino workforce through providing welding training courses
See Welding Courses
LET US BE YOUR SERVICE PROVIDER FOR TECHNICAL STAFFING, EQUIPMENT AND FABRICATION REQUIREMENTS
The industries we engage with have seen that our partnership gained long-term results and improvements on their operations making us the best provider for them.
See Contract Services
Our Network Coverage
At TOTC, Inc., you're always on the right track. This is due to our strong relationships with employment and job-related government and non-government institutions across the country. We are proven to be reliable and professional partner both in providing welding certifications and service contracting packages nationwide.
North Luzon
Bulacan
Pampanga
Olongapo / Subic
Tarlac
Dagupan
Baguio
Pangasinan
Nueva Ecija
Nueva Vizcaya
Cagayan Valley
South Luzon
Cavite
Batangas
Laguna
Quezon
Bicol
Eastern Visayas
Dumaguete
Bohol
Tacloban
Leyte, Samar
Bacolod City
Iloilo
Cebu
Mindanao
Davao
General Santos
Ozamis
Cagayan de Oro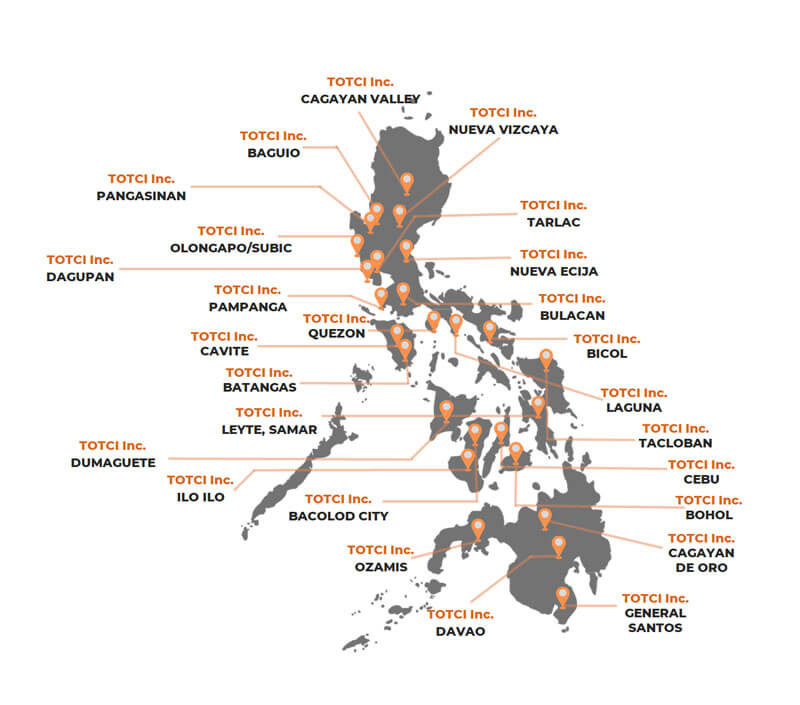 Our Edge as a Local Welding Training Company
With our drive towards continual improvement, we have applied for the DNV ISO 9001:2015 certification, and in due course, have passed the exacting high standards of the quality management system.
This validates TOTC, Inc. as a reputable training center for design and development programs for the Maritime, Offshore, and Allied industries.